College Portfolio Requirements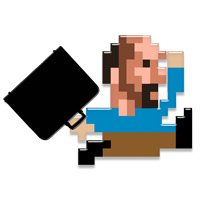 All students are expected to maintain a digital portfolio using Google Slides, which will be hence called, Google Portfolio for the sake of the course. The portfolio will come to represent all the work generated throughout the year. It will include 20 -30 images representing the various units and lessons explored throughout the course. All projects are graded from the students' Google Portfolio; it is how work is handed in through out the course of the year.
Graduation may seem to be far in the future but it will be here before you know it. Benjamin Franklin said, "If you are failing to plan, you are planning to fail." Although the process of searching for and applying to colleges may seem overwhelming at first, if you start early and dedicate a little time each day or week it will become easier for you and be rewarding in the end. Use the following resources to help you explore different careers, apply to schools, and find funding sources. Above all, be determined to shape the years ahead for yourself.

Pratt Institue a private institution of higher learning located in the Clinton Hill neighborhood of Brooklyn, New York. Schools of Art & Design, Education, Fashion Design, Architecture, and more.
Portfolio Requirements  and Frequently Asked Questions

Purchase

SUNY New Paltz

Fashion Institute of Technology

Parsons
Portfolio Requirements and Various School Requirements


Maryland Institute Collage of Art

School of Visual Arts

New York University

FIDM Fashion Institute of Design & Merchandising
Portfolio and Entrance Projects

SUNY Orange

SUNY Sullivan
Simulation and Game Development

The Kubet School

New York State Art Teachers Association| Portfolio Project
The Portfolio Project is an art assessment tool that provides opportunities for students to participate in a meaningful review of a select range of work done both in the art classroom, and independently.

Wallkill River School
Tean Portfolio Building Class
and Tips for Preparing Your Portfolio