College Readiness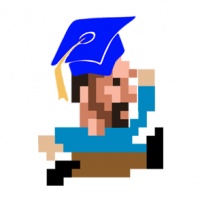 Graduation may  seem to be far in the future but it will be here before you know it. Benjamin Franklin said, "If you are failing to plan, you are planning to fail."  Although the process of searching for and applying to colleges may seem overwhelming at first, if you start early and dedicate a little time each day or week it will become easier for you and be rewarding in the end. Use the following resources to help you explore different careers, apply to schools, and find funding sources. Above all, be determined to shape the years ahead for yourself.
How to plan for College:
Create an outline on a new Google Document called College Readiness.
State one or two careers you are considering pursuing.
List three to four colleges that have programs in your chosen field(s).
Specify the programs that are offered at the school that relate to your career.
List requirements, essay themes, portfolio requirements about admissions.
List three teachers who you could approach for a Letter of Recommendation.
Copy and paste resourceful links to your outline:
College Readiness Resources

Preparing for College Learn about different careers options and opportunities, choosing the right school and the application process. Federal Student Aid Follow this link to learn about the types of financial aid available from the government and explore other sources such as grants, scholarships, loans, and work-study.

The Common Application is a not-for-profit membership organization that, since its founding over 35 years ago, has been committed to providing reliable services that promote equity, access, and integrity in the college application process.

GoCollege.com This link provides resourceful guides for students on how to finance and succeed in college. It offers comprehensive and unbiased information online on subsidized and unsubsidized college loans to help students make better financial decisions.

CollegeScholarships.org This site will help students who are interested in college funding. The information is easily accessed without registration logins or long forms to fill out. The site provides resources and information about scholarships, grants, student loans, and more.

Grants.gov is your place to find and apply for federal grants. Search the site for your federal grants by keywords or more specific criteria. The sites makes it easy to track your federal grants that you have applied for. You do not have to register to find grant opportunities.

The US Department of Labor's Bureau of Labor Statistics provides a wide-ranging list of careers and information about the different aspects of many professions including job outlook, pay, work environment, and summaries about the profession.

Begin your journey to college, and get step-by-step planning tips to help you stay on track. Learn everything from taking the right classes, finding the right college, writing your college essay and submitting your applications on time.

For students considering a career in the arts, this page provides links to art and design schools in New York including schools in the North Eastern US. The page includes a few links to schools in the areas of computer technology.

Look out kids! Be careful not to fall into the pitfalls as you work to get into and pay for college. John Oliver discusses student debt, as well as for-profit colleges, who as he says, "are awfully good at inflicting debt upon us".

Article:
Applications by the Dozen, as Anxious Seniors Hedge College Bets,
By Ariel Kaminer, New York Times, Nov. 15, 2014
http://www.payscale.com/college-salary-report/bachelors
http://www.payscale.com/college-salary-report
Summer Courses at SUNY Orange
Digital Photography-The Very Basics – Are you new to digital photography? Do you have a digital camera and want to get more out of it, shoot better pictures and get better exposures? Then this is the course for you. Bring your camera, a memory card and fresh batteries to class. Some lecture, but highly interactive. 1 session Sat, Aug 6.
Summer Field Photography Workshop – Not for beginners. Designed as a "shooting" course, the workshop will give students the opportunity to go into the field on a structured shoot to hone their skills in natural light photography, the proper choice of lenses and other equipment. Starts with a one-hour orientation session followed by three weekend morning or evening shooting sessions; various field techniques will be discussed.
SUNY Orange Couse Calendar & Search Search for courses by month.
Architectural Design Studio – High school students will be introduced to the fields of architecture and design. Participants will learn about the design process by creating their own architectural drawings and models and then developing digital renderings of their design using Google Sketch-Up and Photoshop. Monday, June 27th.
Crystal Wire Ring Workshop – This is a continuation of Basic Wirework. You will learn how to make fanciful rings such as single beaded rings, triple beaded rings, flower beaded rings, cluster rings and crystal beaded rings. Tuesday, June 28th
3D Printing Studio – In this workshop, high school students will use easy-to-learn solid modeling programs to explore the process of 3-dimensional design and printing. Like industrial designers, participants will solve problems and create solutions, sketch their ideas on paper, turn their sketch into a digital 3D model, and bring their idea to life through the 3D printing process. July 11th – 14th.
Introduction to Precious Metal Clay – This class is designed to give you a strong overview of the three types of PMC (Precious Metal Clay), their applications and their properties. This is a technically oriented class where your imagination will be put to the test by creating your own design for Earrings and Pendants from Silver clay. July 12th – 14th.
Getting Paid to Talk: Introduction to Professional Voice Acting – Explores the many aspects of voice-over work for television, film, radio, and narration as well as emerging opportunities for voice in multimedia. Learn how to prepare the all-important demo tape as well as how to bypass the competition and get the job. You will listen to professional voice-over recordings and have the opportunity to prepare and read a piece of commercial copy for critique. Wed. July 20th.